I have been active as a coach in higher education since 2015. How can I support you and your faculty?
(This page in German.)
Workshops, Keynotes, Coaching
Topics:
Inverted Classroom / Flipped Classroom – for which I have developed a Workbook
Active Learning
Scholarship of Teaching and Learning (SoTL)
Competence-oriented instruction
Constructive Alignment
Publishing in peer-reviewed journals (especially in the Social Sciences)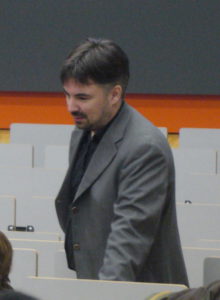 Formats:
Workshops (full or half day)
Seminars
Keynotes
Online events
Coaching
Previous Clients:
University of Duisburg-Essen
University of Applied Sciences Cologne
Leuphana University
Technical University Braunschweig
Network for Didactical Qualification in Higher Education Northrhine-Westphalia
Project nexus der of the German Rectors' Conference
German Association for Political Science
Qualifications:
Samples
Are you interested in working with me?
Send me an email. I look forward to hearing from you.